Hello, i'm Steven and i'm , like the most of the members here, owner of a Oettinger 16v engine.
I'm rebuilding it with an 90,5mm crankshaft, electric waterpump and ITB's.
I'm thinking of ordering the Techtonics valve kit with Titanium retainers, anybody got any experience with this kit ?
As time goes by, ideas change and so does my inlet manifold.
I was changing it to fit my MV Agusta F4 throttle bodies but i found via this site that Chadil sells one too .... I'm thinking to order one there and redrill the holes for the engine coolant.
This is a pic how it is today,
some crappy mobilphone pics: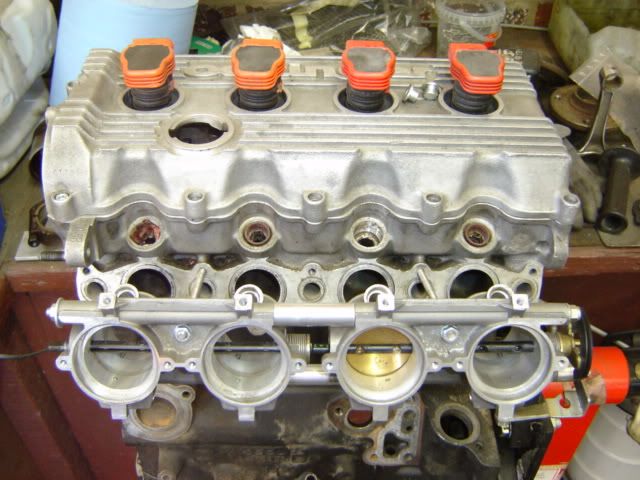 I got the idea of making the inlet manifold myself, so i made a wooden template to make the Alu base plate of the manifold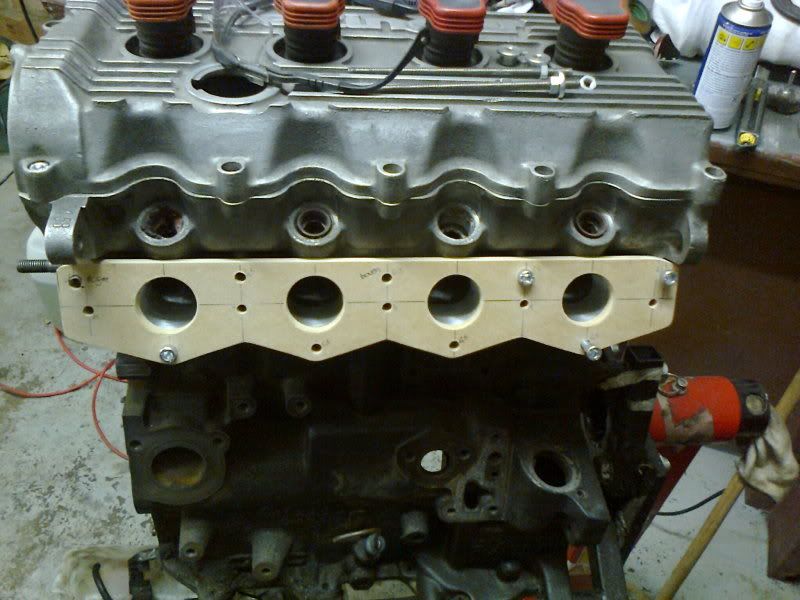 But i think that buy the one from Chadil